What is SOC as a Service?
A security operation center (SOC) is an office or group of professional cybersecurity experts who continually monitor your network environment for anomalies. Anomalies could be false positives or an ongoing attack that must be mitigated. SOC providers manually review anomalies and determine the next best steps. Without the right staff, your organization risks being caught unaware in case of an attack. A better solution is SOC as a Service or outsourced SOC where the SOC providers assign an analyst to your company. The analyst acts as a security operations center for continual monitoring and detection of potential threats.
All organizations need security monitoring, but it comes at a high cost that some IT budgets don't allow for. An in-house IT-SOC security operations center requires the right equipment, tools like logging and analytic dashboards, and staff to effectively detect, prevent, and remediate cyber-incidents. The staff also require specialized training and skills to quickly respond to incidents, mitigate attacks and limit damages.
On the other hand, managed SOC services provide an organization with the expertise necessary to monitor all endpoints, user behavior patterns, and network traffic. They also provide SOC audit with incident response, which is critical to prevent future attacks and limit damages. An information security management system can also benefit from it.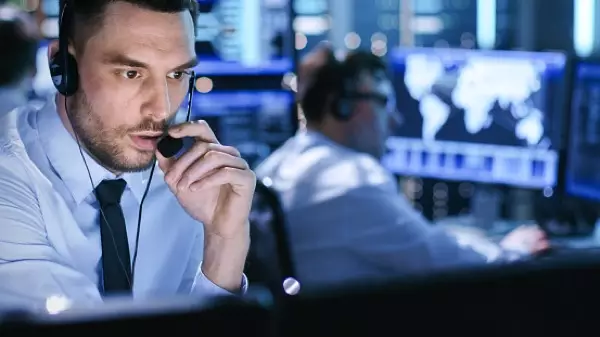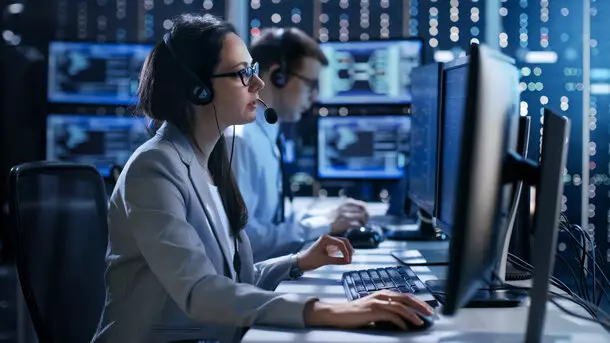 Why should you use SOC as a Service instead of building an In-House solution?
If you don't have the expertise to build a SOC and manage it, you could be leaving your organization open to vulnerabilities with little ability to mitigate exploits. Most organizations that realize they have a need for a SOC struggle with the decision to build one on-premises or engage external SOC providers. Having the right infrastructure and staff to manage SOC network security is expensive, but using SOC as a Service brings several advantages.
Advanced Cybersecurity Technology
Knowing the best cybersecurity infrastructure for effective monitoring is a challenge for administrators. SOC providers analyze your current environment and deploy tools and monitoring services specific to your business requirements. They use Socs Security Information and Event Management (SIEM) tools to monitor your environment and provide you with the full support necessary to integrate, configure, maintain, and use the software.
Certified and Professional Staff
Most organizations struggle to find analysts who understand the current cybersecurity landscape. Another challenge is determining the number of people needed to monitor and manage the in-house IT-SOC security operations center effectively. Managed SOC services like DIESEC have certified and trained professionals who continually research and stay up to date with the latest security trends. DIESEC will choose the right staff necessary to oversee your infrastructure and ensure that your environment is monitored 24/7/365.
Compliance
Most organizations have to comply with specific regulations, and any errors in your infrastructure implementation can be a costly mistake. Having SOC as a Service manage monitoring and alerts ensures that your business stays compliant with various regulations like HIPAA, SOX, PCI-DSS, NIST, etc. and savin you hundreds of thousands of dollars in potential litigation fees.
What tools do SOC providers use?
DIESEC has several applications in its toolbox that cover all aspects of SOC monitoring and threat prevention. We work with prominent brands and effective open-source products. If you've looked into SIEM and other monitoring tools, you know that the right applications make your SOC network security much more effective. Here are a few tools DIESEC uses to manage your SOC monitoring.
SIEM
Every SOC security operations center needs a SIEM tool. These applications collect logs from various infrastructure and endpoints and use advanced analytics to determine if an anomaly needs further manual investigation.
Logging
Logging events is critical in managed SOC services for cybersecurity analytics. Usually, logs are aggregated to one location so that a SIEM can integrate with logging and analyze traffic patterns.
Packet Analyzer
SOC network security tools like packet analyzer "listen" to network traffic and allow analysts to see the requests and responses traversing your network. A packet analyzer will provide insight into possible anomalies that silently exfiltrate data from the network or potential malware scanning resources.
Forensic kits
In the event of a cyber-incident, a forensic kit helps SOC providers determine the severity of a data breach, collect evidence, and preserve it for future investigations and law enforcement in case of litigation.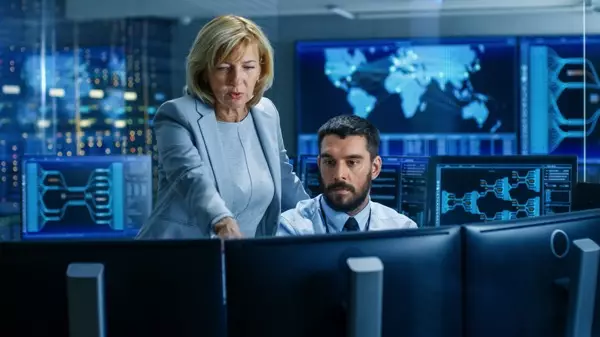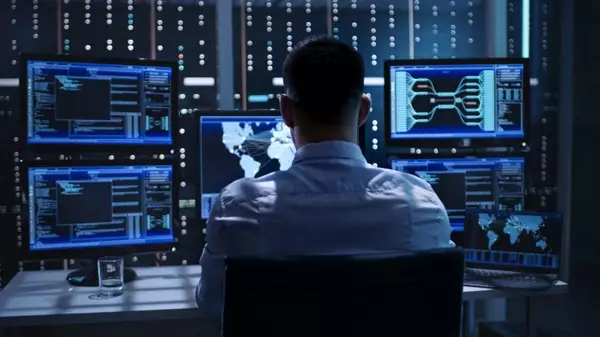 What are the benefits of managed SOC services?
Outsourced SOC provides advanced cybersecurity monitoring and incident response at a fraction of the cost necessary to build a service in-house. You need the real estate, infrastructure, physical security, staff, and maintenance budget to host an IT security operations center within your organization's offices. Not only is it expensive, but it leaves you with a false sense of security if it's provisioned and deployed incorrectly. Here are a few more benefits you get by engaging with our DIESEC SOC as a Service.
Faster analyst response
We provide 24/7/365 monitoring in our managed SOC services, so analysts are ready to react at any time for any detected threats. Our analysts also respond quickly to threats that breach cybersecurity controls for better mitigation and remediation.
Reduce cybersecurity risks
Every environment has risks associated with it, but the goal of cybersecurity infrastructure is to reduce that risk as much as possible. Our external SOC audit significantly reduces the risk of a data breach and the associated incident expenses such as litigation fees, compliance violation fines, customer compensation, brand reputation recovery costs etc.
Faster scaling of digital resources
Before extending infrastructure or adding endpoints, it is critical that the proper cybersecurity controls are in place, including event detection and monitoring. A SOC as a Service has all the right tools in place to so that you can scale across your environment more rapidly.
Get Started with an Effective SOC
DIESEC has professional staff familiar with numerous cyber-threats in the wild ready to help you monitor resources and more effectively stop attacks. Contact our IT security consultants to get started or fill out the form to send us a message about your specific business needs.