The Security Benefits of Cloud Computing Services
The Security Benefits of Cloud Computing Services
Many business owners and decision-makers continue to feel reluctant about using cloud computing environments. In some respects this hesitancy is understandable—it's not easy to believe that a third-party company will guard your valuable data as stringently as your business does. However, despite these concerns and trust issues, there are several security benefits of using cloud services—this article overviews some of them.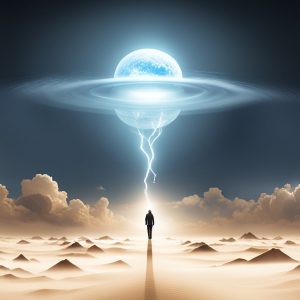 The New Cloud Paradigm
Companies worldwide continue to migrate various workloads from on-premise network environments to cloud-based services. The most common use case is to store data in cloud systems; a recent statistic highlights how over 60 percent of all corporate data is stored in cloud storage services like AWS S3.
Interestingly though, countries in Europe somewhat lag behind the U.S. in terms of cloud adoption. Data security concerns primarily explain this phenomenon, but there are also regulatory complications to take into account with stricter and more encompassing laws in the EU governing different types of data. Here are some security benefits of cloud computing services that may convince you to embrace the new cloud paradigm for your business.
Cloud Vendors Reputations' Depend on Security
A somewhat overlooked point about the cloud is that vendors' reputations depend on having watertight security. The cloud operates a shared responsibility model in which cloud service providers are responsible for the security of the cloud, including the infrastructure and computing resources. In this model, customers (i.e. your business) are responsible for the security of data and other assets used within the cloud environment.
If there is a high-profile data breach of a cloud service, and it's the vendor's fault, their reputation quickly nosedives. This ends up as a security benefit to businesses because cloud service providers are incentivized to invest heavily in the strongest security measures to protect infrastructure and resources, and ultimately their business models.
Leading cloud companies have dedicated in-house security operations centers (SOCs) where teams of professional security personnel monitor infrastructure round-the-clock for suspicious activities and anomalies. These security resources are often inaccessible to smaller and medium-sized companies.
Another benefit here is that because of the importance of demonstrating a secure environment, cloud vendors often adhere to a wide range of international and industry-specific compliance standards, such as ISO 27001, and others. This provides extra assurance that you're dealing with a company that operates the highest level of security practices. It's unlikely your company has enough time and resources to achieve certification with several different standards and certifications.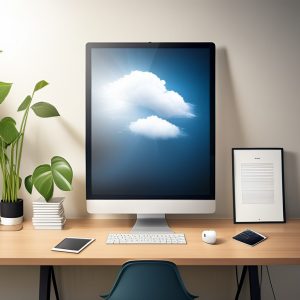 Consistent Patching and Updates
A prominent cause of cybersecurity breaches is the failure to consistently patch apps and operating systems across all the endpoints/servers within your environment. These patching failures occur due to resource constraints and an unwillingness to disrupt normal IT operations.
Cloud providers routinely update their operating systems with the latest security patches. With lots of dedicated security personnel in place, updates are far less likely to get missed or delayed. Consistent patching means your business benefits from the latest security updates without the headache of having to manage and install these updates.
Better Physical Security
Malicious outsiders like contractors or insider threats like disgruntled employees both pose dangers in terms of physical access to computing systems and data files in on-premise environments. An important security benefit of cloud computing is that these resources are not on-premise, so they are much harder to locate and access.
Furthermore, given the incentives for cloud service providers to invest in security, this also extends to physical security measures. Expect measures like security guards, biometric access, camera surveillance, and locked cages to protect the physical security of servers in cloud data centers. Few businesses are profitable enough to afford state-of-the-art physical security measures in their own IT environments.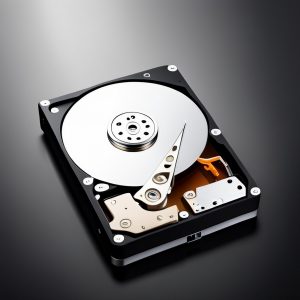 Strong Data Encryption
Several cloud providers offer dedicated encryption services that help secure sensitive data and meet regulatory compliance. For example, services like AWS KMS, Google Cloud KMS, and Azure Key Vault provide tools to manage and control encryption keys used to encrypt data. Military-grade encryption algorithms like AES-256 often get used by cloud providers to secure your data while it's at rest in their systems.
Excellent Access Control Options
Cloud services provide robust access control mechanisms that allow for granular
permissions, including:
Identity and Access Management: Most cloud providers offer IAM services that help you manage users and their access to your resources. With IAM, you can create and manage users in a directory and manage access to resources through permission rules.
Multi-Factor Authentication (MFA): MFA requires more than one method of authentication from independent categories of credentials to verify the user's identity. Most cloud providers offer MFA as something you simply need to configure without needing to install a dedicated solution as you would on-premise.
Role-Based Access Control (RBAC): With RBAC, you can assign permissions to roles, then assign those roles to users to reduce the complexity of managing individual user permissions. This means you can ensure that your users have just enough access to perform their jobs without exposing additional information or permissions that they don't need (in line with the principle of least privilege).
Security Groups and Network Access Control Lists (ACLs): These are virtual firewalls for your cloud instances instance to control inbound and outbound traffic. They allow you to easily control which IP addresses or CIDR blocks can access your cloud resources, and on which ports.
While controlling access falls into your hands in the shared responsibility model, the point is that cloud providers typically simplify access control and offer more readily available options compared to on-premise.
What if Your Data Does Get Breached?
A soon-to-follow blog post will cover some of the security pitfalls in cloud computing, most of which occur due to mistakes rather than an inherent lack of cloud security. Whatever the cause, in the event of a breach, you need rapid detection and investigation of breaches.
At DIESEC we offer Digital Forensics where we conduct a forensic examination of your environment, run automated scanning tools, evaluate logs, and analyze malware. We'll help your business contain breaches and take appropriate risk mitigation actions.
Learn more about Digital Forensics here.