This Week's Top 5 News June 2023 | 05
With every passing day there are new cybersecurity events that have the potential to impact you or your company. We have rounded up five top cybersecurity news stories to help keep you up to date with cybersecurity issues around the world. From acts of espionage to simple code errors that could leak your private data.
Here are our top five new stories from the past week: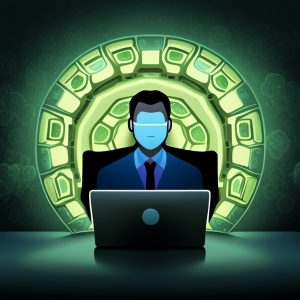 1. Critical Security Flaw in Social Login Plugin for WordPress Exposes Users' Accounts
A serious security vulnerability (CVE-2023-2982, CVSS score: 9.8) has been identified in miniOrange's Social Login and Register plugin for WordPress. This flaw could allow a threat actor to log in as any user if the email address is known. The issue arises from a hard-coded encryption key used during social media login. This could lead to attackers crafting a valid request with an encrypted email address for user identification. If exploited, this could result in total site compromise. This vulnerability affects over 30,000 sites and was patched on June 14, 2023. Other recent high-severity flaws have been found in LearnDash LMS and UpdraftPlus plugins.
For more about this story click here

2. Newly Uncovered ThirdEye Windows-Based Malware Steals Sensitive Data June
A new Windows-based information stealer, named ThirdEye, has been detected. The malware, discovered by Fortinet FortiGuard Labs, masquerades as a PDF file and is capable of harvesting sensitive data from infected hosts. It gathers system metadata and transmits it to a command-and-control server. While not considered sophisticated, the malware could be used for future attacks. Initial evidence suggests it targets Russian-speaking organizations. Concurrently, trojanized installers for the Super Mario Bros video game are being used to spread cryptocurrency miners and an open-source stealer called Umbral. Users are advised to be cautious when encountering links and software packages promising competitive advantages.
For more about this story click here

3. Anatsa Banking Trojan Targeting Users in US, UK, Germany, Austria, and Switzerland
A new Android malware campaign has been pushing the Anatsa banking trojan to target banking customers in the U.S., U.K., Germany, Austria, and Switzerland since March 2023. The actors behind this campaign aim to steal mobile banking credentials and perform Device-Takeover Fraud. According to cybersecurity firm ThreatFabric, the Anatsa-infected apps on Google Play Store have already accumulated over 30,000 installations, indicating the platform's effectiveness as a distribution vector for the malware. The trojan, also known as TeaBot and Toddler, presents backdoor-like capabilities to steal data and perform overlay attacks, making it a significant threat.
For more about this story click here

4. How Generative AI Can Dupe SaaS Authentication Protocols — And Effective Ways To Prevent Other Key AI Risks in SaaS
Security and IT teams often need to adopt software, including AI tools, without fully understanding the potential security risks. This is evident in the widespread adoption of generative AI software like ChatGPT, which a 2023 survey showed is used by 49% of executives, with 30% planning to use it soon. While these tools can bring cost savings, they also introduce major SaaS security vulnerabilities. Already overburdened security and risk teams may struggle to assess these risks and protect their systems from threats. It's crucial for CISOs and their teams to understand and mitigate the risks associated with AI tools in SaaS systems.
For more about this story click here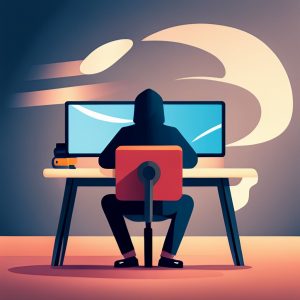 5. U.S. Cybersecurity Agency Adds 6 Flaws to Known Exploited Vulnerabilities Catalog
The U.S. Cybersecurity and Infrastructure Security Agency (CISA) has added six more vulnerabilities to its Known Exploited Vulnerabilities catalog due to evidence of active exploitation. These include three Apple flaws (CVE-2023-32434, CVE-2023-32435, and CVE-2023-32439), two VMware weaknesses (CVE-2023-20867 and CVE-2023-20887), and a Zyxel device vulnerability (CVE-2023-27992). Two of the Apple vulnerabilities have reportedly been exploited as zero-days in a cyber espionage campaign known as Operation Triangulation. The campaign uses a malware called TriangleDB to harvest information from compromised devices. CISA has advised Federal Civilian Executive Branch agencies to apply necessary patches to protect their networks. For more about this story click here
There are many ways cyber criminals will look to exploit your integral IT systems to access data or create chaos within your business for their own personal gain.
Here at DIESEC, we have experts on hand waiting to help you with all of your cybersecurity needs, from ensuring your system is safe and secure to teaching your employees how not to fall victim to social engineering ploys.
For more information please contact us now!