What Governance Makes for Your Security
What is a must to win a war? Well-trained warriors? Modern weapons and equipment? Nowadays, it's not enough. Any army expecting to win also needs an excellent command, ideal resource allocation and all-encompassing strategy. In the IT-security world, a combination of those is called governance.
Armies of black hat hackers browse the Internet searching for prey in non-stop mode. To avoid falling their prey, you need to organize your defense in the best possible way from the very top. And governance is the point to start, because it defines if your entire information security processes will work properly and effectively. Thus, the correct governance is able to save your assets -- and the incorrect one inevitably leads to losses.
To be more precise, governance is a system of organizing, directing and controlling IT security processes of a company. Of course, it can be a hard nut to crack. Why? There are many factors crucial for the company that must be taken into consideration.
The main and the most complicated question of governance is "How to combine supporting the business objectives with the top-level IT security?"
To answer this question, you need to take into account plenty of things including business operations, protecting critical assets, the behavior of employees, technology resources, data handling… and it's only the beginning of the must-do-list.
Besides that, you need to organize proper monitoring, planning and documentation – and many other nuances that follow.
It looks like a lot of hard sophisticated work that requires top-level accuracy. And it really is.
The good news is there are many already elaborated standards and frameworks aimed to help in the governance implementation. The bad news is they are too general. It's not a manual to follow. It's a list of recommendations that can serve just as a base. But you need to adjust them exactly to your company's unique needs and requirements.
Build Your Governance with DIESEC
With almost 10 years' experience in the development and implementation of governance processes, we can help you to organize them in the most effective way suited for your company.
Our implementation of governance is based on the most authoritative models and standards, including ISO/IEC 38500 (Corporate Governance of Information Technology), ValIT (a governance framework to create business value from IT investments) and COBIT (Control Objectives for Information and Related Technology). These frameworks form the blueprint for general governance processes.
But your company is unique, so the governance you need should be unique also.
After you will get in touch with us, experienced DIESEC specialists will provide the analysis of your company with the utmost care to adapt this blueprint to your unique requirements. We will help you to elaborate on the most effective governance models of command and resource allocation combined with the entire powerful strategy of information security meeting the top world standards.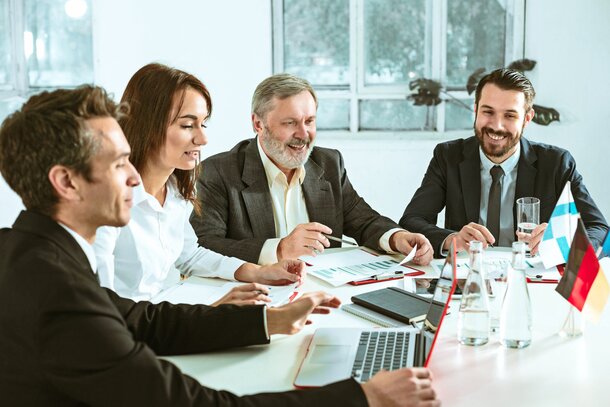 We know your assets deserve the best governance possible and ready to provide you with it.